Highest quality
Home is where our heart of gold is, so we like to keep things close by. All of our gold is 100% recycled, sustainably handmade, casted, polished and perfected.
Fairest price
We love gold, but not pricetags. We include all of the luxury without the markup by keeping all of our operations local (no import taxes), recycling excess, and producing pieces on a made-to-order basis so that you don't pay for extra inventory costs.
Jewelry is an expression of individuality and creativity
More than 100,000 years ago, people embellished themselves with various pieces of jewelry made from shells, snail shells or pearls. Today the main focus is on materials such as silver or gold as well as on matching accessories. Whether earrings, bracelets, rings, jewelry accessories or eye-catching chains - the range of Oneoka's online shop has the right costume jewelery for everyone.
Ladies love everything that glitters and sparkles. For this reason, the right jewelry should not be missing in any outfit. Necklaces, rings and bracelets make every woman's heart beat faster. The oneoka.com online shop offers you a large selection of different accessories with which you can implement your personal look and order your favorite jewelry online.
Classic jewelry for every occasion
The necklace is an essential part of your outfit, especially on evening occasions as jewelry. Regardless of whether gold, silver or stainless steel: with a chain you give your dress a lot of elegance and style without much effort. But you can wear the elegant and timeless real jewelry or costume jewelry not only on festive occasions. A richly decorated pendant transforms even the most discreet dress into a casual look for summer or autumn in no time at all.
Simple to extravagant jewelry for women
Earrings are often underestimated as accessories. This small piece of jewelry can bring miracles to the ears, especially when it blends with hip-hop, rock, punk and other very individual styles. Whether it is a man who loves music or a woman who likes a neutral style, these stud earrings that can show personality and express attitude can be well controlled.
Jewelry for arms and hands
Do you already own necklaces and ear studs and are you looking for matching bracelets? Then take a look at the bracelets and rings in the ABOUT YOU online shop. There is hardly a current fashion label that does without bracelets and other classics in its collections for women. If you want something a little more unusual, opt for a leather bracelet. You can wear it in your free time as well as the next time you go to the theater. Have a look at our charm bracelets and convince yourself of the beauty of this arm jewelry. The right ring puts the bracelet in the limelight. Lovers of classic pieces of jewelery reach for a bracelet made of yellow gold decorated with pearls. Silver jewelry or models made of white gold are a bit more subtle. Basically, if you choose a striking bracelet, the ring should be a bit more discreet. In this way it serves as a conclusion to your jewelry selection and does not steal the show from the bracelet. However, it is important that your pieces of jewelry always match. If your earrings are gold, your ring shouldn't be sterling silver.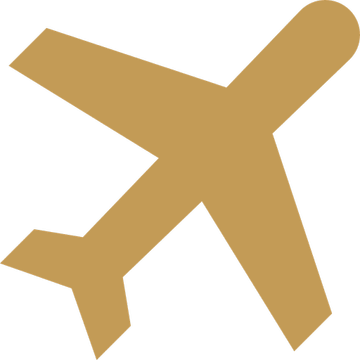 Free Shipping
Free shipping all order
Support 24/7
Support 24 hours a day
Money Return
30 days for free return
100% Payment Secure
We ensure secure payment